Never fear, No Doubt Plumbing is here!
Gas Emergencies – how come they always strike at the most inconvenient times, usually on a weekend or evening when all the stores are closed and there's no one around to help?
Because we understand that gas leak emergencies don't keep to regular days or hours, we're open 24 hours a day, 7 days a week, so there's always someone on the end of the line, ready to take your call.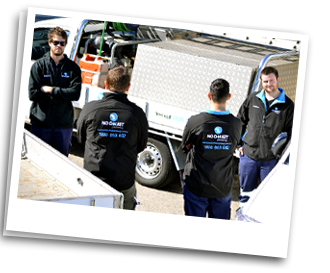 Whether it's a burst pipe or a gas leak, one call to our emergency plumbers in Melbourne will have us with you in a matter of hours. In the meantime, you will be given advice over the phone on how to deal with the situation until your emergency plumbers arrive.
How do you deal with a Gas Plumbing emergency?
DON'T PANIC! Emergency Plumbing – 24*7
Stay calm. If you have a burst pipe, then turn off the water at the stop tap and turn on all the taps to drain the system. If you smell gas, then turn off all gas appliances and CALL 1800 NO DOUBT (1800 663 682).
We are experienced, qualified and professional 24-hour plumbers for Melbourne and beyond, who don't believe in quick temporary fixes. We believe in proper, workable solutions to prevent any future problems.
This approach saves our customers money and the trauma of dealing with a preventable emergency.
Call now on 1800 NO DOUBT (1800 663 682)